17 Jan 2022
FMN announces increased investment in the Nigeria sugar value chain, with the expansion of Sunti Golden Sugar Estates to 22,000 hectares.
---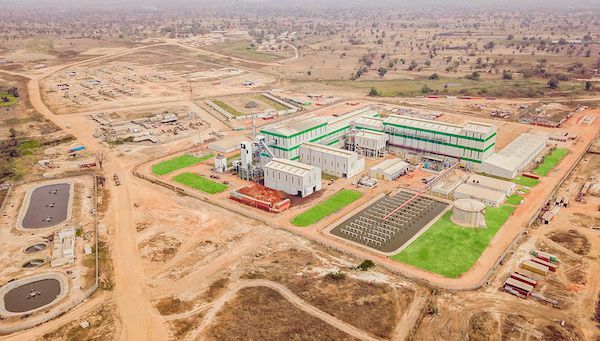 Lagos, 20 April, 2021

In a move that further reaffirms its commitment to the backward integration strategy of the Nigerian Sugar Master Plan, and the overall growth vision of the Sugar industry in the country, FMN announced the upland acquisition of an additional 5,200 hectares of land at Sunti.

With this acquisition, the total land size of Sunti Golden Sugar Estates has expanded substantially to 22,000 hectares of land, with the total land area under cane now coming up to 15,000 hectares. This development which will immensely increase the production capacity of the sugar estate will also translate to an attendant expansion of the sugar production capacity of the mill.

Sunti Golden Sugar Estates, which is widely regarded as the country's premier greenfield investment in the sugar industry since its inception in 2012, is undoubted, a shining example of the Nigeria Sugar Master Plan's achievements and highlights the Federal government's commitment to attaining self-sufficiency in the production of sugar. The project is also a winning model that shows how corporate organisations in Nigeria can successfully partner with local communities for mutual growth. Akin to the first phase of the development plan of the estate, about 10 neighbouring communities who will be impacted by the additional land acquisition have fully signed up to the development plan of Sunti.

These communities will now benefit from an additional 15 kilometers of all-weather, heavy-duty road that is already under construction, expanded youth job opportunities, including the extension of our out-grower scheme that empowers farmers, and a number of other social infrastructure projects that will improve lives.

To emphasise the importance of the sugar value chain, and in support of the Government's overall strategy of raising the profile of agriculture while diversifying the economy, Flour Mills has effectively unveiled an elaborate but cautious plan to continue to deliver on its commitment to Nigerians. Once fully developed, it is projected that Golden Sugar Company, FMN's subsidiary and operator of the estate, will have over 25,000 hectares of land under cane, including the earlier announced proposed investments in Nasarawa State. This will result in the production of approximately 250,000 tonnes of sugar per year, significantly increase local sugar production, reduce dependence on food imports, and save foreign exchange.

The total projected cost to achieve this bold plan is set at a minimum of about N160 billion, including the new Sugar mill at Nasarawa.

About Flour Mills of Nigeria Plc

Incorporated in September 1960 and quoted on the Nigerian Stock Exchange since 1978, Flour Mills of Nigeria (FMN) Plc, owners of the iconic Golden Penny Food brand is one of Nigeria's leading food and agro-allied companies. With a broad basket of food products and robust pan- Nigerian production, distribution, and supply chain network, FMN is a fully integrated and diversified food and agro-allied group.

FMN group strives in its purpose to "Feed the Nation, Everyday" through its five core food value chains: Grains, Sweeteners, Oils and Fats, Proteins, and Starches. FMN creates value along the entire food chain with its "farm-to-table" model by providing inputs and know-how to farmers, aggregating and sourcing crops and raw materials to supply its world-class processing facilities across Nigeria, and distributing its innovative food brands to its customers.