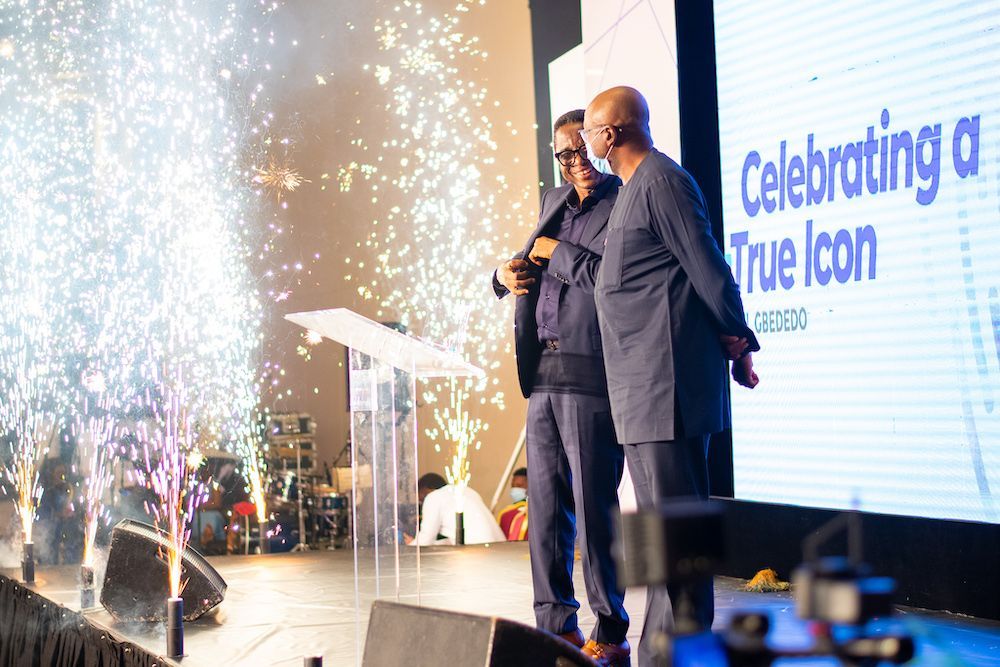 Paul Gbededo is a true Icon. And a living legend as described by many. Paul's distinguished career which started at the Nigerian Bag Manufacturing Company (BAGCO) as a management trainee in 1982, saw him contribute immensely to the growth, expansion and profitability of the FMN Group in a career that spans several decades and saw him serving in several important and strategic managerial positions, including Group Managing Director / Chief Executive since March 2013.

To honour his immeasurable contributions to the FMN Group and indeed the development of the Nigerian economy, this Titan of industry was celebrated to a farewell dinner recently at the Eko hotels, Lagos.

The night presented an opportunity for family, friends, colleagues and business partners to appreciate and celebrate Paul's virtue as a true business icon. As expected, the night was full of eye-catching entertainment, great food and of course plenty of goodwill messages and fond memories of the outgoing GMD.

The memorable night featured amongst many other things, the presentation of a portrait drawn at the event by none other than Kareem Waris Olamilekan, and the unveiling ceremony of a commemorative book about FMN. The book titled - The Golden Penny Story is a historical documentation of the Flour Mills of Nigeria's evolution, development and growth in the business of Feeding Nigeria since 1960. The book also provides an insight into the life and times of the visionary and pioneering Industrialist, Mr. George Stavros Coumantaros, the man who established the Flour Mills of Nigeria, the first of its kind in Nigeria and one of the largest flour mills in the world.